I received this book as an ARC though NetGalley in exchange for an honest review.
I took me a little while to get into this book, and I'm not quite sure why. I think I was probably in the wrong mood when I started, but, once I got into it, I was hooked. The characters were interesting, and fully developed people. I loved their interactions, both sexual and platonic, and I loved that their connection wasn't simply physical. I loved Blake's and his respect for Jason. He never looked down on Jason, and always treated him like the professional he was. I really liked his thoughts on the business aspects of Jason's work. I really liked Jason as well. He was smart, and funny, and I liked how much he enjoyed his work.
The sex in this story was particularly steamy, and I loved how Blake's voyeurism kink worked into the story. I also found his attitude towards his own jealousy to be refreshing. I loved the humor in this story. I found myself reading large parts of it to Elspeth because I loved it so much. It really made me laugh, and I loved how in worked into the main plot of the story. It helped me buy into the developing relationship between Blake and Jason.
The ending was well done, and it fit both character well. I was glad that the authors didn't play into what might have been a typical ending for these characters, and instead wrote something that was much more honest for these two. It made things feel much more like real life and a lot less like Pretty Woman. One of my new favorites of the series.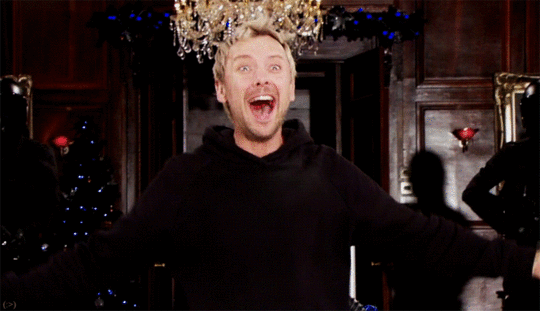 mle